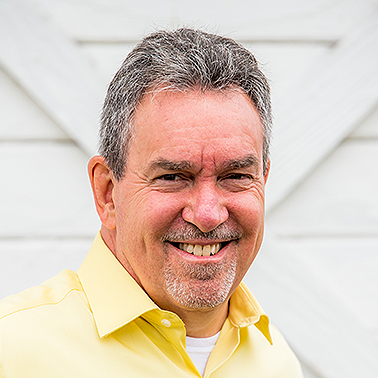 I believe a counseling relationship provides a safe place for clients to experience healing, growth, and hope. My desire is to work with you to set counseling goals. I work from a Family Systems perspective, which sees people in the context of their relationships (family, work, church, etc.). I also apply principles from Emotional-Focused Therapy (EFT) along with Solutions Focus Therapy. By means of a combination of these theories levels of attachment, connections and hopefully trust can grow to achieve healthy vibrant relationships.
I also see that problems can only be addressed in the relationship. Therefore, the counseling relationship provides a unique experience to engage in a relationship that directly impacts emotions, thinking and behavior patterns. As a Christian counselor, I integrate biblical/spiritual principles as appropriate with the client's full consent.
With that in mind, I engage in counseling by creating a non-judgmental and compassionate environment. It is very important in counseling:
We agree on what we are hoping to change.
We agree on how we are hoping to change it.
We have a strong bond.
As we move forward we will likely have to work through these three areas. To keep an open and honest relationship it is both our job to check in with one another on these three points and to work toward your goals.
I believe that a person's courage will grow as they face off with their issues and are restored from emotional life wounds. Solutions to life's hardest issues are possible when feelings and beliefs are sorted out after anger, forgiveness issues and bitterness is released.
I am also a certified Marriage Coach, Prepare and Enrich Trainer, Gottman Level 1 trained, and an author and speaker on Marriage and Blended Family issues.
Major Practice Proficiencies:
Marriage and Family
Remarriage/ Step Family
Communication between Spouses
Infidelity and Adultery
Family Conflicts, resolving
Adolescents / Teens
Parenting Issues and Approaches
Demographic:
Men
Women
Couples
Teenagers
Young Adults
Family & Marriage
Counseling Endorsement
"I enjoy having Gil Stuart offer Christian counseling with me from a Biblical perspective. It has made me aware of areas of personal development, guidance, and also communication. I have grown personally. It has given me with a solid foundation to build on. Gil does an amazing job Counseling, Coaching, and he is a great influence in my life."

Current Client.
"I have known Gil for 8+ years. He has been instrumental in my healing, growing and maturing into the man I am today. His guidance, wisdom, and unfaltering friendship have been one of the only unwavering places for me to fall back on through tough times. But in all that, he never failed to point me to the one that really heals, that really never changes, that will always be there, Jesus Christ. Thank you Gil. It's been a long journey and much more is to come."

Current Client.
Which kind of Counseling are you looking for?